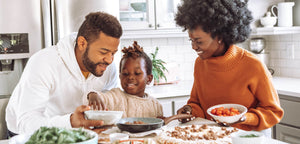 Why shopping at Our Kids is the smart choice
30 years of exceptional service
Helping people feel their best for over 30 years. We are family-owned and operated. Our family is here to help you and your family reach your health goals.
Fresh product, always
We typically reorder once a week from Kirkman, Pure Encapsulations, and our other suppliers to ensure you get fresh supplements with a long shelf-life.
Fast, free shipping, no minimum
Take advantage of free shipping on all non-refrigerated items within the US.